Cath Lab Travel RN Career Guide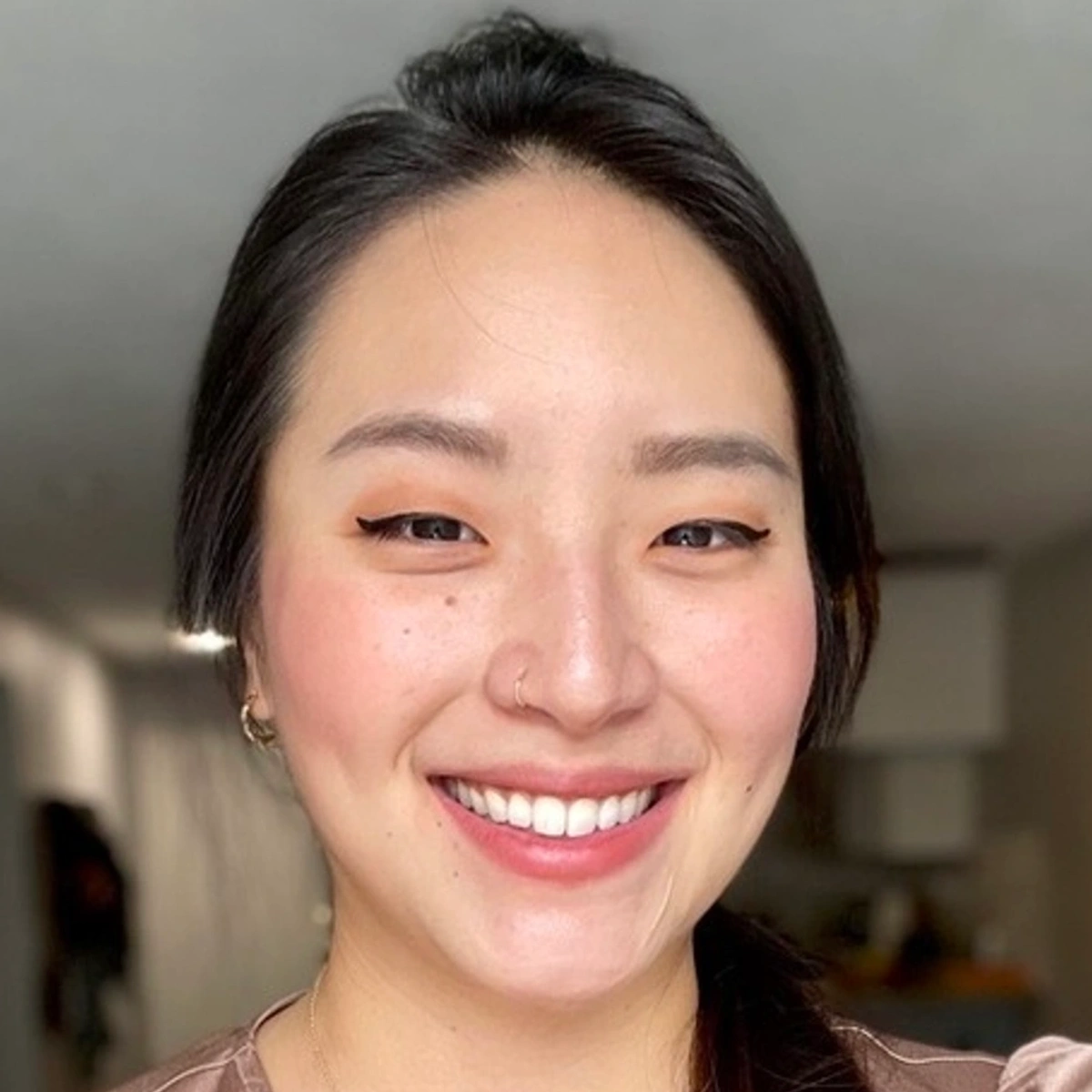 By:

Midge Lee, BSN, RN.

Reading time:

5 min
Cath Lab RN Career Overview
Cath lab travel nurses stand at the forefront of providing cutting-edge care that reduces morbidity and mortality for patients with cardiovascular conditions. According to the Centers for Disease Control and Prevention (CDC), heart attacks are the leading cause of death for most racial and ethnic groups in the U.S. today. This disease, among many others, is treated in a cath lab. Due to the advancement of cardiac catheterization technology and the quick actions of cath lab travel nurses and their teams, many patients are able to recover and return to their lives. Over a million cardiac catheterizations are performed annually, which makes travel cath lab nursing a very lucrative and essential career specialty.
Cath Lab Travel Nurse Jobs With Nomad Health
At Nomad, we know that cath lab travel nursing can be stressful and intense, so we like to support our nurses with competitive benefits such as medical, dental, vision, and malpractice insurance. We believe our travel nurses deserve as much career support as any staff nurse, so we also offer a 401(k) with employer matching after a year, in addition to reimbursements for travel, scrubs, certifications, and state licensure. 
Although we are recruiter-free, you are never alone in the journey. Our dedicated support staff, the Nomad Navigators, is available for any questions during the application process. We also have the Clinical Excellence team, our in-house group of expert healthcare professionals, working to advocate for all of your clinical and facility needs while you are on a cath lab travel assignment.
Cath Lab Travel RN Job Description
Cath lab travel RNs are highly specialized nurses caring for patients receiving cardiac catheterization. They monitor the patient before, during, and after catheterization and sometimes assist the provider directly with the procedure. These patients may either arrive scheduled or emergently from the ER, ICU, or the floor.
As a procedural travel nurse, you will care for one patient at a time with a small team of physicians, techs, and other nurses. The cath lab is a revolving door and can be busy and unpredictable due to frequent emergencies. Travel cath lab nurses, like their staff counterparts, may have to work a certain number of on-call weekend and overnight shifts per month to ensure full staff coverage. Shifts may be five eight-hour shifts, three 12-hour shifts, or four 10-hour shifts a week, depending on the facility.
Traveling cath lab nurses should be flexible as cases may exceed expected work hours. Cardiac emergencies like heart attacks can happen any time of the day or night, so being vigilant, calm, and prepared for anything is a must. Most cath lab travel nurses have previous experience in higher acuity care as their patients can be very ill. As a travel cath lab nurse, you are expected to have strong clinical skills and proficiency in circulating and scrubbing for various catheterization procedures.
Types of Cath Lab Travel Nurse Jobs
The cardiac cath lab is a procedural area where patients with cardiac issues are treated by a team of interventional cardiologists, cath lab travel nurses, staff nurses, and cath lab radiology techs. Cath lab travel nurses play a significant role in providing care to patients, before, during, and after procedures, and often rotate through these positions. Travel nurses usually specialize in either adult or pediatric cath labs as the physiological considerations can differ greatly between the two patient groups. Take a look at some of the differences between cardiac cath labs and pediatric cath labs. 
Cardiac Cath Lab Travel RN
In the cardiac cath lab, also known as the cardiac catheterization lab, cardiac cath lab travel nurses work alongside physicians who perform invasive cardiac catheterization on adult patients. These procedures can be either diagnostic or interventional, emergent or planned. Cardiac cath lab travel nurses can scrub in to assist with the procedure, or act as a circulator to keep things running smoothly.
Cath lab patients are seen for conditions such as heart attacks, also known as STEMI (ST-elevation myocardial infarction), and heart arrhythmias like third-degree-AV block, which requires temporary pacemaker placement. Patients can also be seen for conditions such as:
acute coronary syndrome (ACS)
atherosclerosis
CAD
lower extremity amputation
lower extremity PAD
venous disease
arteriograms
angina
hypertrophic cardiomyopathy
In general, patients with following risk factors are at increased risk for cardiovascular cath procedures: diabetes, high cholesterol, atrial fibrillation, obesity, heart failure, and hypertension.
Catheterization
With catheterization, patients may receive measurements of right and left heart hemodynamics, evaluation of left ventricular function, and assessment of pericardial, myocardial, and congenital heart disease. Patients can also have cardiac biopsies taken, and be evaluated and treated for cardiac arrhythmias, valvular heart disease, and heart failure. 
According to the American Heart Association, cardiac catheterization involves placing a flexible, thin tube through the radial or femoral artery to reach the vessels of the heart. During coronary angiography, contrast dye will be injected through the catheter to help visualize any blockages in the arteries with the help of an X-ray. Once the blocked artery is visualized, a percutaneous coronary intervention (PCI) can be performed; an example of this is coronary angioplasty with stenting, where a small balloon is inflated inside the coronary artery where blood flow is reduced and a stent is placed to help prop the vessel open. Patients may go home the same day or be admitted to an inpatient unit within the hospital, depending on their overall level of illness and recovery time.
Patient Prep
Cath lab travel nurses are expected to prepare patients by securing IV access, shaving and cleaning the procedural site, ensuring consent forms are signed, taking note of any pertinent medical history and allergies, and administering medication. Cardiac cath lab travel nurses also help physicians set up a sterile field and gather any necessary equipment for the procedure. 
Scrub
Sometimes, cardiac cath lab travel nurses scrub in to assist the physician, so understanding how to maintain a sterile field while anticipating the different steps of a procedure is important. Cardiac cath lab travel nurses may also document details of the procedure while acting as a circulating nurse, grabbing necessary supplies and closely monitoring vital signs, ECG patterns, and hemodynamics. These nurses also collect bloodwork, administer sedative and vasoactive medications, alert the physician to any changes in the patient's condition, and respond to medical emergencies such as cardiac arrest.
Monitoring Patients
One potential complication patients can suffer from is retroperitoneal bleeding. The cath lab travel nurse should note changes in vital signs such as bradycardia, tachycardia, hypotension, reduced level of hemoglobin, widening pulse pressure, and decreased peripheral perfusion, all of which indicate a retroperitoneal bleed. RNs should also assess for abdominal pain, groin pain, and back pain and for diaphoresis. If a bleed is suspected, the cath lab travel nurse should notify a provider immediately.
Nursing Management
Nursing management after a cardiac catheterization requires close monitoring as well. The travel RN should anticipate monitoring the patient's heart rate and rhythm, respiratory and pulse rates, and blood pressure frequently. It is common to monitor the patient's vital signs every 15 minutes for two hours after the procedure, every 30 minutes for the next two hours, and then every hour for two hours. Some unstable patients depend on ventilators and multiple drip medications, so cath lab travel nurses should have the ability to manage these medical devices and care for critically ill patients.
Post-Prodecure Care
Post-procedure, cath lab travel nurses will discharge ambulatory and awake patients and educate them on diet, lifestyle, and surgical site care. Travel cath lab nurses should teach patients to check the insertion site at home for bleeding and report unusual pain, swelling, abnormal discoloration (small bruises are expected), or temperature changes. Patients should also be taught to avoid heavy lifting and avoid pushing or pulling anything over 10 lbs. Furthermore, they should avoid strenuous exercise for at least one week (or per provider orders).
Critical Care and Pharmacology
Because of the high acuity of cath lab patients, travel nurses typically have experience in an inpatient setting such as ER, ICU, or step down before transferring to the cath lab. This position is highly specialized and requires a solid clinical foundation in critical care and pharmacology. Strong travel cath lab nurses are comfortable running codes and have a firm grasp of cardiac anatomy, rhythms, and pathophysiology.
With Nomad, cath lab travel nurses are expected to have Basic Life Support (BLS), Advanced Cardiac Life Support (ACLS), the National Institutes of Health Stroke Scale (NIHSS), and at least 12-24 months of recent cath lab experience.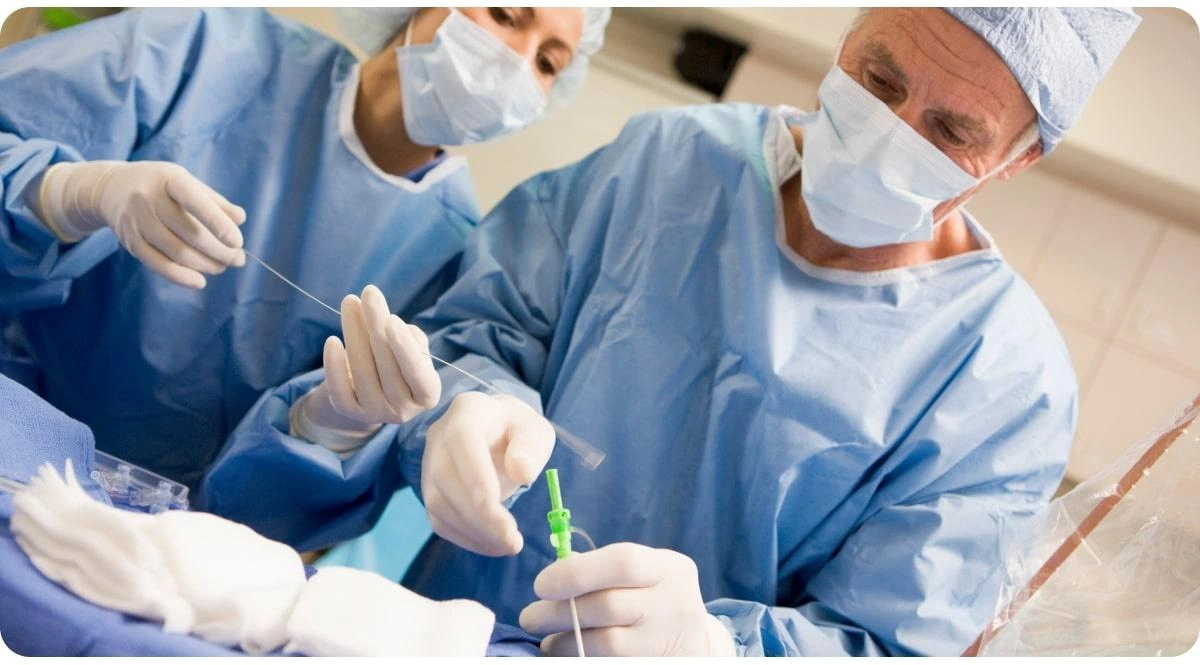 Pediatric Cath Lab Travel RN
Pediatric cath lab travel nurses care for infants and young children that require cardiac catheterization. Although first-line evaluation of pediatric cardiac issues relies on non-invasive methods such as echocardiograms, computer tomography (CT), and magnetic resonance (MRI), invasive catheterization is occasionally required for diagnostic and treatment purposes.
Catherization of Infants and Children
According to the American Heart Association, cardiac catheterization of infants and children can be used to diagnose and evaluate complex cardiac conditions such as heart valve dysfunction and narrowed or blocked blood vessels. Catheterization is also performed for the biopsy of heart tissue, measuring filling pressures, and assessing pulmonary resistance. Some patients with congenital heart defects and cardiomyopathy are evaluated for surgery. As a therapeutic treatment, pediatric cardiac catheterization can be used to treat holes in the heart, open up blocked vessels, replace dysfunctional heart valves, and ablate the heart for abnormal rhythms. 
Patient Support
Pediatric patients may be acutely ill and require a high level of nursing care. For example, patients who are post-op and remain on mechanical life support for prolonged periods may receive catheterization to assess for any underlying complications. Due to these reasons, peds cath lab travel nurses need the ability to support patients on ventilators and intravenous medication drips. A strong background in neonatal and pediatric critical care along with knowledge of cardiac physiology, anatomy, and rhythms is important.
Circulation
Pediatric cath lab travel nurses should have circulating experience and be comfortable pushing sedative medications, monitoring hemodynamics, alerting the physician to any changes in the patient's condition, and responding to medical emergencies. Nurses also need to be familiar with intra-procedure complications that may occur such as excessive bleeding, perforation, refractory heart rhythms, stroke, and allergic reactions to contrast.
Family-Centered Care
Family-centered care is an essential aspect of pediatric cath lab nursing. On top of caring for young patients, peds cath lab travel nurses frequently interact with parents who may be stressed or worried about their children. Nurses must clearly and kindly educate parents on normal post-procedure expectations in addition to abnormal signs and symptoms that should be reported to a healthcare provider immediately. 
With Nomad, some facilities prefer their peds cath lab travel nurses to have scrub tech experience so they can scrub in and assist during the procedure. Other requirements are:
Basic Life Support (BLS)
Pediatric Advanced Life Support (PALS)
Neonatal Resuscitation Protocol (NRP) certification
at least 12 to 24 months of recent pediatric cath lab experience.
For ped cath lab travel nurses who also provide care to adults, Advanced Cardiac Life Support (ACLS) and the National Institutes of Health Stroke Scale (NIHSS) is also required.
Cath Lab Travel Nurse Job Skill and Requirements
Core Nursing Skills
Some of the core nursing skills required of travel cath lab nurses include performing baseline cardiac assessments (auscultation and rhythm identification), neurological assessments (Glasgow coma scale, motor and sensory deficits), and neurovascular exams (assessing for pain, pallor, pulse, paralysis, and paresthesia). The condition of the patient may change abruptly during or after catheterization, so a detailed baseline assessment is vital. 
Advanced Nursing Skills
Cath lab travel nurses should have experience in hemodynamic monitoring, arterial line management, administering drip and push medications, and administering minimal or moderate sedation. They should also know how to review consent, lab work, and medications before the procedure. Cath lab travel nurses are also expected to understand how to chart for codes and procedures, perform time-outs, and know the different types of equipment and medical devices being used. Nurses should be very comfortable identifying cardiac rhythms and acting upon ACLS protocols, as patients may go into lethal heart rhythms like ventricular fibrillation or ventricular tachycardia. Some patients in third-degree AV block will receive a temporary pacemaker, so it's important to understand the basics of pacemaker activity and how to troubleshoot pacemaker issues on a monitor.
Nursing Care Before, During, and After Catheterization
According to a peer-reviewed article from the Nursing 2023 Journal, cath lab travel nurses should prepare patients for cardiac catheterization by teaching them about what to expect and answering any questions they may have. Furthermore, they have to ensure that informed consent has been provided and paperwork is signed and dated before the start of the procedure.
Assess Patients for Allergies
Cath lab travel nurses should assess for allergies, especially previous reactions to contrast media. Note any other medical history that may influence response to sedation or contrast, and ensure NPO status at least three to eight hours before the procedure. Certain medications such as insulin, antihypertensives, blood thinners, and diuretics may need to be held beforehand, so be sure to check for these.
Access Sites and Labs
At least two peripheral venous access sites should be obtained and labs such as a CBC (complete blood cell count), BMP (basic metabolic profile), APTT and PT/INR (coagulation studies), troponin (cardiac biomarkers), and a urinalysis should be sent. In some cases, nurses may have to perform point-of-care testing for values like potassium and creatinine, as they may affect the immediate plan of care.
Patient Instruction
Most patients tolerate catheterization with conscious sedation–this means they may be partially awake and able to follow commands. Patients should be instructed to report any unusual symptoms such as chest pain or difficulty breathing during the procedure; they should also be instructed to anticipate warmth or flushing when contrast media is injected.
Post-Procedure Cath Complications
Post-procedure, cath lab travel nurses should keep careful watch of immediate complications that can occur such as hematomas, retroperitoneal bleeding (severe back pain), pseudoaneurysm (lump or swelling at the site), local bleeding, and stroke. Once the catheters are removed, nurses should know how to control arterial bleeding–either with direct pressure or with a vascular closure device. If the patient starts to bleed at the puncture site, the nurse should hold pressure above the insertion site until the bleeding is stopped while avoiding pressure directly on the departure site; subsequently, the physician should be notified.
Post-Cardiac Cath Care
When the patient returns from catheterization, they may be placed on bed rest with the head of the bed no higher than 30 degrees. Typically, the patient's affected extremity must be kept straight for eight hours. Patients will also be encouraged to intake fluids (orally or through IV) to ensure contrast is flushed out of the body. Cath lab travel nurses should ensure the patient is fully awake, and encourage them to drink at least two liters of fluid during the first 12 hours post-cardiac cath (or as ordered and without contraindications). The cardiac cath RN should anticipate monitoring the patient's hourly intake and output.
Procedure Complications
Cardiac catheterization is a valuable tool that can be used to evaluate and treat cardiac issues without having to perform full-blown surgery. Some of the most commonly seen problems are STEMI (ST-elevation myocardial infarction), symptomatic abnormal heart rhythms such as bradycardia, congestive heart failure, pulmonary hypertension, heart transplants, cardiogenic shock, and dysfunctional valves.
Medication Administration and Management
A large responsibility of travel cath lab nurses is preparing and administering medications. From sedation to anti-arrhythmic drugs for abnormal cardiac rhythms, nurses should have a firm grasp of pharmacology and the effects of these medications on hemodynamics. 
Monitor Patients for Allergic Reaction
When contrast media is injected, some patients can have an allergic reaction that presents as itching, rashes, and hives. Cath lab travel nurses must recognize these signs and symptoms and notify the provider immediately. Mild to moderate reactions may be treated with intravenous hydrocortisone sodium succinate and diphenhydramine. For severe reactions that progress to anaphylactic shock, patients may become hypotensive; intramuscular epinephrine or even an epinephrine drip may need to be administered to treat this in addition to intubation for stridor and swelling of the airway.
In cases of catheter perforation, excessive bleeding is the primary issue; nurses should be aware of the reversal agents for blood thinners that patients may be on such as protamine sulfate for heparin. If the bleeding continues and the patient becomes hypotensive, blood products may need to be infused rapidly by the nurse. 
Use Clinical Judgment
In general, whether a patient is hypotensive or hypertensive, bradycardic or tachycardic, each cath lab travel nurse must use their clinical judgment to analyze the possible reasons. Sometimes sedation given during the procedure can lower blood pressure and heart rate excessively. The dose or rate may need to be adjusted, or an entirely different medication may need to be given instead. Patients can also react to pain or stress from the procedure, so they may need to be sedated further. Nurses should use tools like the Richmond Agitation Sedation Scale (RASS) to determine if more sedation is required. Otherwise, drugs like intravenous hydralazine and nitroglycerin may be used to control high blood pressure. Some procedural interventions may stimulate a vasovagal response and present as transient bradycardia; nurses may need to administer atropine to treat this.
Be Comfortable with ACLS and CPR
In cases of lethal cardiac rhythms and cardiac arrest, cath lab travel nurses should be comfortable with Advanced Cardiac Life Support (ACLS) protocols, cardiopulmonary resuscitation (CPR), and the medications given for each dysrhythmia. 
Join Nomad's travel nurse community

Sign Up
Cath Lab Travel RN Certifications
Obtaining certifications can boost knowledge and demonstrate a commitment to clinical excellence and safety in the eyes of facilities and other nurses. Although not mandatory, travel cath lab nurses can earn a number of certificates. Take a look at some of the most common cardiac nursing certifications.
Traveling Cath Lab Nurse Salary Information
A travel cath lab nurse at Nomad can make an average of $3,167 a week. That means for a typical 13-week travel contract, the gross salary is approximately $41,000.*
Traveling cath lab nurses can increase their salary by working in different states, choosing shift differentials that pay more, or gaining more years of clinical experience. Cath lab facilities that have the Joint Commission (TJC) Comprehensive Cardiac Center Certification designation may also offer higher pay to experienced travel cath lab nurses. In particular, gaining experience in conditions such as acute myocardial infarction, heart failure, cardiac arrest and resuscitation, coronary artery bypass, PCI, valve repair, STEMI, and arrhythmias can make travel cath lab RNs more attractive candidates to these facilities.
*Subject to change. This is based on Nomad's travel cath lab nurse jobs as of April 4th, 2023.
Highest-Paying Cath Lab Travel RN Jobs
At Nomad, the highest-paying cath lab travel nurse job pays $4,800 a week, or $92 an hour. For a typical 13-week travel assignment, the gross pay can be approximately $62,400. Currently, the states that pay cath lab travel nurses the highest are Pennsylvania, New York, and Connecticut.* 
As a recruiter-free, healthcare talent agency, we can offer higher salaries to our clinicians because we don't have to compensate recruiters. We understand that pay transparency and abundant location options are important to travel nurses, so we've made it easy to filter through hundreds of assignments on our mobile app by specialty, length of the contract, highest pay, and shift preference. 
*Subject to change. Based on Nomad's travel cath lab nurse jobs as of April 4th, 2023.
How to Apply for Oncology Travel Nurse Jobs

Ready to start your oncology travel nursing adventure? Nomad Health is your gateway to a world of endless possibilities. With our job database, finding and applying for oncology travel nurse jobs has never been easier.
Oncology Travel Nurse FAQs

Yes, cath lab travel nurses make a lot of money. Nomad traveling cath lab nurses can make up to $4,800 a week. This is much higher than the average salary of a staff nurse. According to ZipRecruiter, a staff cath lab nurse makes an average of $2,323 a week.


A cath lab travel nurse works in different cath labs caring for patients undergoing cardiac catheterization procedures. They can play multiple roles such as assisting the physician during the procedure, monitoring vital signs, responding to medical emergencies, and recovering patients afterward.


Yes, cath lab travel nursing can be stressful. Patients are often very sick and come in emergently. Some travel nurses find the unpredictability and high-stakes environment difficult.

Find your next travel nurse destination

Cath Lab Travel Nurse Healthcare Sources
Author profile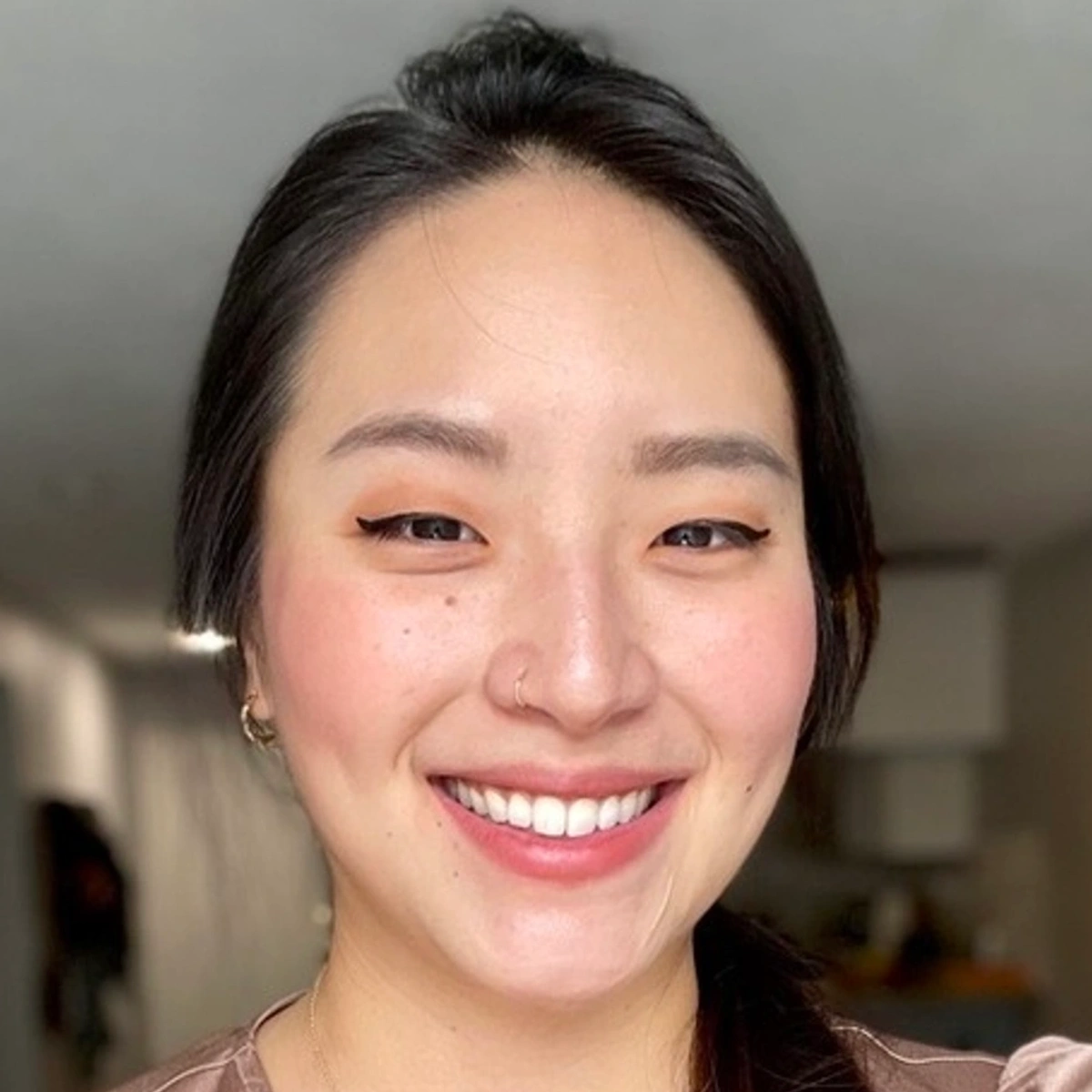 Midge Lee, BSN, RN.

Midge is a registered nurse with eight years of clinical experience in ER, ICU, and home health. After travel nursing for a couple of years, she transitioned from the bedside to writing full-time. She's passionate about diversity and trauma-informed care and will write hospital haikus if you ask nicely. Currently, she's an SEO content writer at Nomad Health.

Published: May. 9, 2023
Modified: Jun. 30, 2023