Travel mammography tech career guide

By:

Brooklynn Johnson

Updated:
November 14, 2023
Reading time:

5 min
Travel mammography techs play an essential role within the radiology field. A travel mammo tech is trained to operate special x-ray equipment to examine and capture images of patients' breasts to check for cancer or other breast diseases. We created this travel mammography tech guide to help answer some of the most common questions about the field. Whether you're just starting out as a travel mammo tech or have years of experience, we hope you find this guide helpful to your Nomad Health journey.
When searching for travel mammography tech jobs at Nomad, start with the radiology tech discipline, and then select the mammography specialty. Once you have your job search results, you can sort them by location, pay rate, and more, so you can choose from jobs that match your goals and interests. If your Profile is already fully complete, you should be able to apply to your favorite job postings in just a few clicks.
What do travel mammography techs do?
According to the National Institute of Biomedical Imaging and Bioengineering, "mammography is an x-ray imaging method used to examine the breast for the early detection of cancer and other breast diseases." Travel mammography techs use this x-ray technology and resulting images to help care teams screen and diagnose patients for breast cancer and other breast diseases. While they can work in a number of facilities, they primarily work in hospitals and imaging clinics.
A mammogram is an essential way to screen for breast cancer. The National Institute of Health states that in 2021, 79.9% of women ages 50-74 had a mammogram within the last two years. A mammogram can be a scary, anxiety-inducing process for some patients, so it's important that the travel mammo tech can offer education and support. Travel mammo techs are responsible for explaining a mammogram to their patients, helping position them for the mammogram, and monitoring and making sure the resulting images are high enough quality for the diagnostic team.
How much does a travel mammography tech earn?
As of October 26, 2023, the average Nomad Health travel mammography tech makes about $2,615 a week, or $70 an hour. There are several factors that can impact pay, including facility rates, experience, certifications, and industry demand. On the upper end, a mammography tech at Nomad can make up to $3,240 (this number may fluctuate higher or lower depending on a number of factors, including but not limited to: industry demand, facility pay rates, etc.).*
*Based on Nomad Health job data on October 26, 2023 and subject to fluctuation.
How do you become a licensed travel mammo tech?
In order to become a travel mammography tech, you first need to earn an associate's degree from an American Registry of Radiologic Technologists-accredited institution, which can take roughly two years (individual programs and pacing may vary). Mammography is a postsecondary specialization, so you start by specializing in radiology, and then focussing on mammography and breast sonography via clinical experience and certification.
What certifications do travel mammo techs need?
In order to become a certified mammogram technician, you first need to earn your radiology certification from the American Registry of Radiologic Technologists, which is the leading certification body for radiologic technologists. After earning your ARRT(R), you are eligible to earn your mammography certification, or ARRT(M). You also have the option to further your expertise and earn a breast sonography credential, or the ARRT(BS), after earning both your ARRT(R) and ARRT(M).
Frequently asked questions about travel mammo techs

At Nomad Health, travel mammography techs make an average of $2,615 a week.

Factors like facility rates, experience, certifications, and industry demand may impact this number. For example, travel mammo techs at Nomad may make up to $3,240 a week.

Based on Nomad Health job data on October 26, 2023 and subject to fluctuation.

Travel mammo technology can be a challenging field, but also very rewarding. It's important that travel mammo techs can provide education and build trust with their patients, as a mammogram can be a stressful experience for some. When you work with Nomad, you get access to our team of Nomad Navigators; a team of clinical experts that provide on-the-job support if you ever need it.


The minimum degree to become a radiology technician is an associate degree, which takes about two years to complete. After pursuing rad tech, you can specialize in mammography and get your certification from the American Registry of Radiologic Technologists, or ARRT.

I am with Nomad and LOVE them...they really love feedback and are open to hearing what nurses need and want.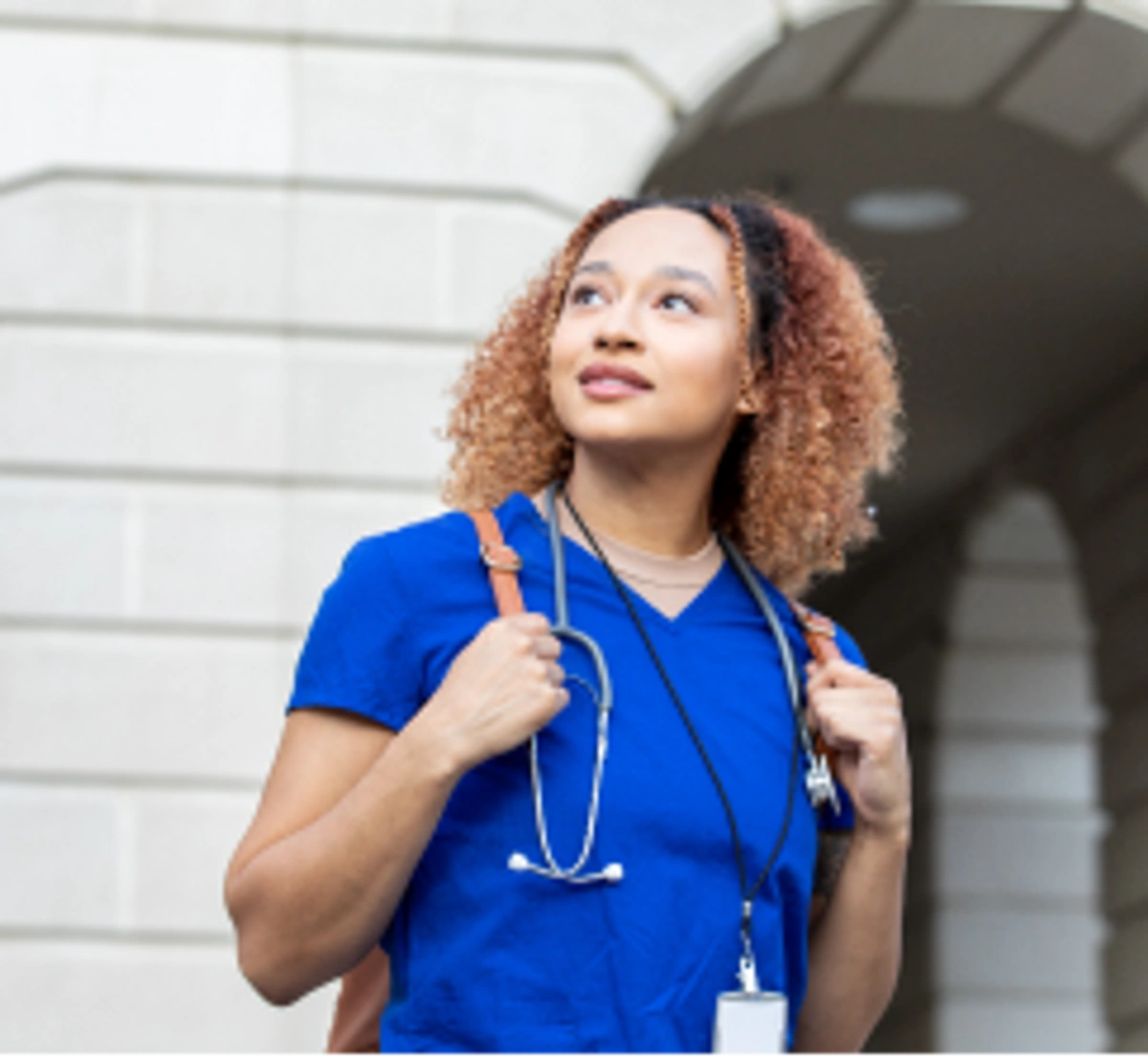 Find the best travel jobs

Author profile

Brooklynn Johnson

Brooklynn Johnson is a healthcare writer & editor for Nomad Health. Brooklyn graduated from Western Washington University in 2015 with a BA in Digital Journalism. Since then, she's written for a number of award-winning publications, and loves working on human-interest pieces. She's been working with Nomad Health since 2022.

Published: Nov. 14, 2023
Modified: Nov. 14, 2023