Health insurance benefits

Nomad Health offers health insurance benefits to travelers. Learn answers to some of the most common questions our travelers have about Nomad's health insurance program.
Does Nomad Health offer healthcare benefits to travelers?
Yes, Nomad Health offers a health benefits package to all of their travel nurses and travel allied health professionals. It includes medical, dental, and vision insurance.
Who is Nomad Health's insurance coverage provided through?
Nomad Health's medical, dental, and vision coverage is provided through a PPO plan with United Healthcare.
How much does Nomad Health insurance cost per month?
The cost of the plan depends on which plan option the clinician chooses. There are high premium, low deductible options, as well as low premium, high deductible plans. Each travel clinician with Nomad has the option to choose what's best for them.
Join Nomad's travel nurse community

Sign Up
When can a traveler enroll in Nomad Health's insurance plan?
Nomad Health travel clinicians have up to 30 days from their assignment's start date to enroll. Qualifying life events or open enrollment periods would also make a clinician eligible. Coverage begins the first day of the clinician's assignment.
Does Nomad Health's insurance plan cover dependents?
Travel clinicians have the option to add a spouse, domestic partner, and/or dependents to their Nomad insurance plan. Dependents must be added during the clinician's initial enrollment period, unless they experience a qualifying life event.
Are Nomad Health travelers still covered if they take time off between assignments?
If a clinician's assignment ends, and they have a new assignment lined up through Nomad that starts within 14 days, there will not be any interruption in coverage. For further time off between assignments, clinicians have the option to continue their coverage through COBRA. Information on COBRA will be sent to the clinician.
What if a Nomad Health traveler already has health insurance?
The Nomad Health insurance plan is optional, and is there for those who wish to use it.
Looking for travel nurse or travel allied health jobs?

I am with Nomad and LOVE them...they really love feedback and are open to hearing what nurses need and want.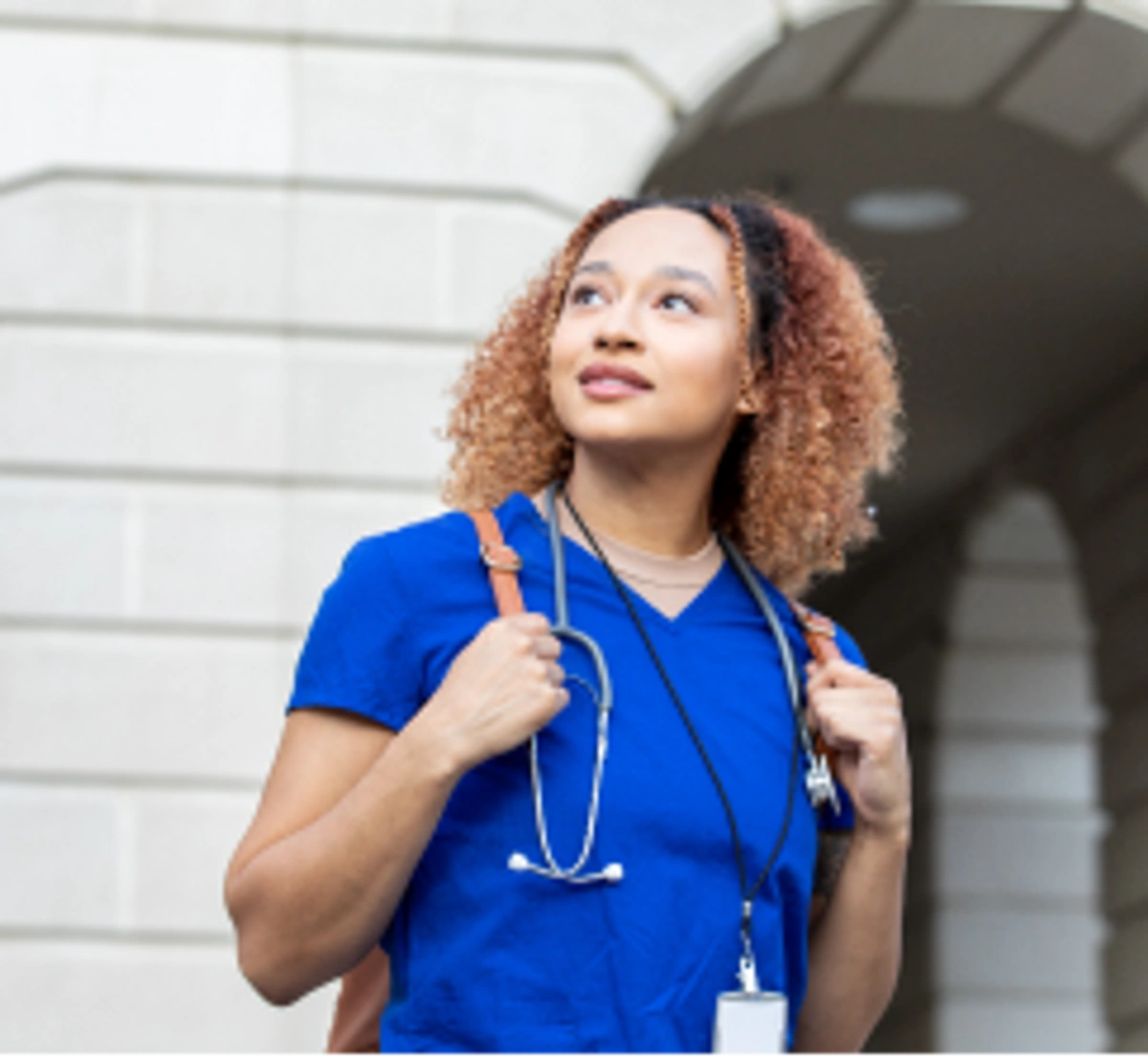 Find the best travel jobs