Travel occupational therapist (OT) career guide
Travel occupational therapists are integral members of an interdisciplinary care team. They aim to improve the quality of life and independence level of individuals who have illnesses and disabilities across the lifespan. According to the U.S. Bureau of Labor Statistics (BLS), the occupational therapy profession is projected to grow 12 percent in the next 10 years, making this a smart career option. With increasing demand comes more opportunities for travel occupational therapists to fill in the staffing shortages across the country. Nomad travel OTs have the opportunity to earn higher pay and explore new cities while having a meaningful impact on patient lives.
What is a travel occupational therapist?
Travel occupation therapists, or travel OTs, are healthcare professionals who treat people who have injuries, illnesses, and disabilities. According to BLS, they help patients recover, improve, and maintain skills needed for daily living and working. Travel OTs may work in different locations and facilities across the country, typically working eight to 13 weeks at a time.
According to the American Occupational Therapy Association (AOTA), travel occupational therapists may work in a wide range of settings depending on their previous clinical experiences, certifications, and training. Some of these settings include:
Hospitals
Outpatient clinics
Primary care offices
Home Health
Schools
Sports and fitness facilities
Workplaces
Nursing homes
Free clinics
Travel occupational therapists may provide treatment for a wide variety of conditions for patients of all ages, from neonates to geriatric. Depending on the clinical setting, age, and individual challenges of the patient, a travel OT may implement different solutions and skills. For example, a travel OT may teach a patient with cerebral palsy how to properly use adaptive equipment such as leg braces, wheelchairs, and eating aids.
Some travel occupational therapists who work with older adults may assess the patient's abilities and home environment for any potential fall hazards, and then give a recommendation for a change in their home setting. Therapists may also assist and educate clients on improving skills such as time management, how to use public transportation, and performing household chores.
Travel occupational therapist responsibilities
According to the BLS, the general responsibilities of travel occupational therapists include, but are not limited to:
Evaluate clients' conditions by reviewing their medical history, interviewing them, and observing them perform various tasks
Develop and implement treatment plans that have specific activities to help clients work toward their goals
Help clients relearn and perform daily living tasks, such as teaching a person who has had a stroke how to get dressed
Demonstrate exercises—for example, stretching the joints for arthritis relief—to help relieve clients' pain
Evaluate a client's home, school, or workplace to identify potential accessibility improvements, such as labeling kitchen cabinets for an older person with poor memory
Educate a client's family about how to accommodate and care for them
Recommend special equipment, such as mobility aids and eating aids, and instruct clients and families on how to use it
Assess and record clients' activities and progress for client evaluations, billing, and other purposes
Travel occupational therapists have the additional responsibility of understanding the occupational therapy model practice act of each state where they take a travel job. These laws can affect the travel occupational therapists' scope of practice as they work in different states.
Types of travel occupational therapists
Travel occupational therapists fulfill the same roles and responsibilities as staff OTs but work on a temporary basis. Like traditional staff occupational therapists, travel OTs can be generalists or specialize in different clinical areas. Nomad currently offers four different categories for travel occupational therapy. These include:
Travel occupational therapist- general
A general travel occupation therapist may work on multiple hospital floors and with a wide variety of conditions. Travel OTs may spend their shifts teaching patients how to use adaptive equipment and assistive technology to increase functional independence, on top of modifying their environment to their current level of functioning. For example, patients recovering from back surgery may have to learn to modify their movement by using a customized grabber tool to pick up items off the floor. Travel OTs may facilitate this modification, along with any other considerations for safely returning home.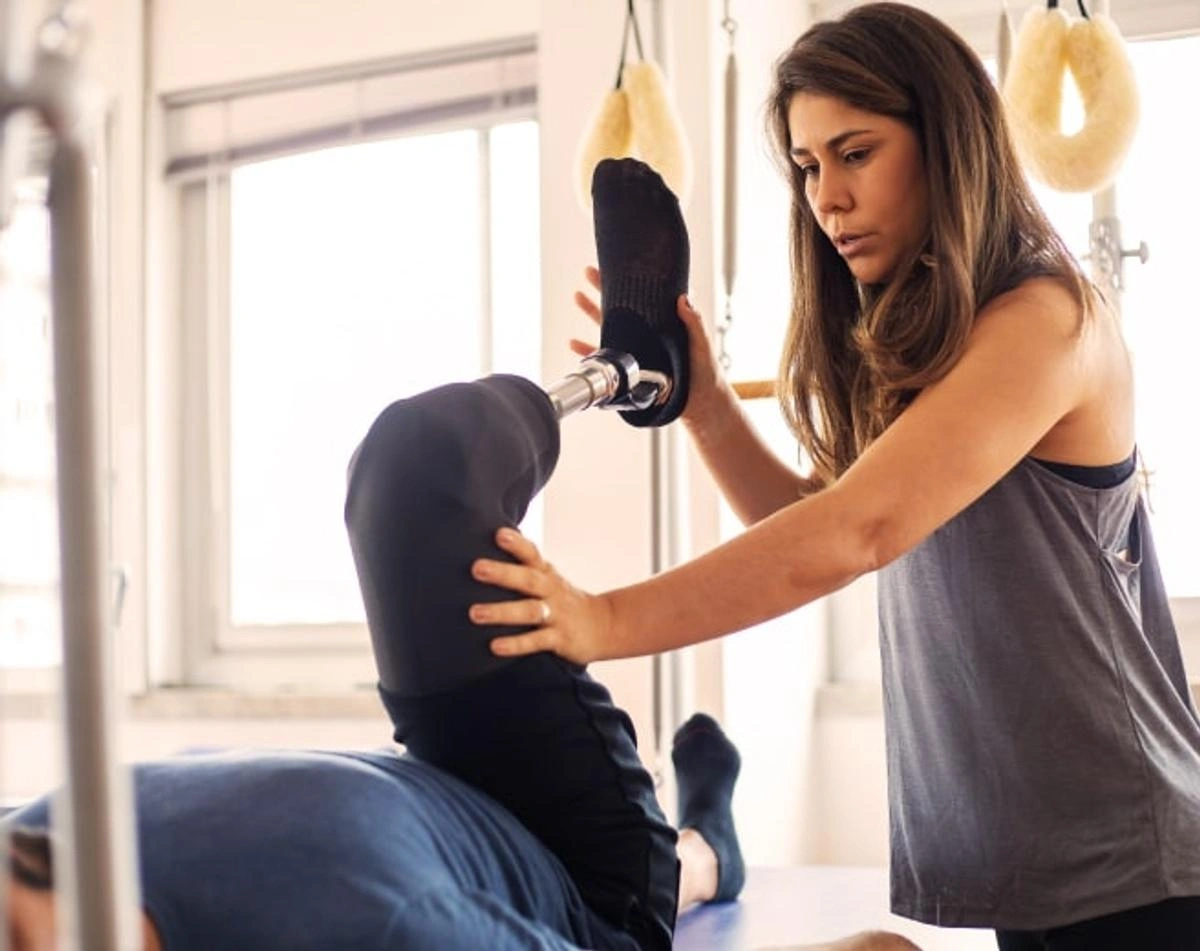 Travel pediatrics occupational therapist
Travel pediatric occupational therapists work primarily with children and adolescents. Depending on the individual challenges each child faces, the travel peds OT uses techniques such as play therapy and exercises to hone fine motor, gross motor, and speech skills. Children may need help with muscle tone, coordination, sensory and behavioral issues, or a combination of these.
Travel rehabilitation occupational therapist
Travel rehabilitation occupational therapists work in inpatient rehabilitation units or freestanding facilities. According to the Centers for Medicaid and Medicare Services (CMS), patients within these settings must be able to tolerate at least three hours of intensive rehab services. Travel rehab occupational therapists may spend their day helping patients work on balance, standing, and gross and fine motor coordination as they perform activities of daily living (ADL) such as bathing, cooking, and laundry.
Travel occupational therapist pay
The current average total compensation of travel occupational therapist jobs on Nomad, including travel stipends, is $2,009 a week. The weekly average hourly pay rate with Nomad is approximately $51 to $77 an hour.* This is higher than $1,628, which is the current average weekly pay of staff occupational therapists according to Indeed.
Total compensation can depend on factors such as location, facility demand, and specialization. It's important to do your research and be aware of the trends with each factor to maximize pay.
*Based on the average compensation data of travel occupational therapists with Nomad as of October 22, 2023.
Highest-paying travel occupational therapist jobs
With Nomad, the highest-paying travel occupational therapist job is approximately $3,080 a week, including a travel stipend. The locations that feature the highest pay are California, Oregon, and Washington.*
*Based on the average compensation data of travel occupational therapists with Nomad as of October 22, 2023.
Pros and cons of being a travel occupational therapist
While traveling as an occupational therapist is a rewarding career, it's important to holistically consider both the benefits and potential challenges, especially if it's your first time.
Pros
Some pros of traveling as an occupational therapist include the potential to increase your pay, explore new locations, experience new facilities and health systems, and be exposed to new patient populations and clinical situations.
Cons
Some of the cons of traveling as an occupational therapist include having to relocate often, having less time to acclimate to new environments, incurring expenses related to travel, having to obtain new licenses, and being away from family and friends.
How to become a travel occupational therapist
The road to becoming a travel occupational therapist involves obtaining an advanced degree and passing a national exam. From there, it's recommended you get work experience to qualify for most travel positions. Read about the steps to becoming a travel occupational therapist below.
Step 1: earn an undergraduate degree
The first step in becoming a travel occupational therapist is to obtain an undergraduate degree. To apply to an occupational therapy program, you'll likely need a bachelor's degree with prerequisites completed. The qualifying degree for occupational therapy is a master's degree, but doctorate degrees qualify as well.
Step 2: obtain a Master of Occupational Therapy degree
Once you earn an undergraduate degree, apply to a master's level or doctoral-level Accreditation Council for Occupational Therapy Education (ACOTE)-approved program. Most occupational therapy programs take two to three years of full-time study to complete.
Step 3: pass the NBCOT exam
Once you've earned your degree, you must pass the National Board of Certification in Occupational Therapy (NBCOT) Examination and comply with the occupational therapy licensing requirements of the state where you intend to work.
Step 4: gain clinical experience
In order to qualify for most travel OT jobs, you'll need at least 24 months of occupational therapy experience in your chosen specialty. Some facilities may accept new grads who have certain practicum or internship experiences. Otherwise, it's recommended to build hands-on experience and hone your skills so you can start traveling as confidently as possible.
Step 5: get licensed and apply for travel jobs
Once you have the minimum years of required clinical experience, you're ready to apply for travel occupational therapy jobs! State licensing requirements may vary, so be sure to check with the occupational therapy regulatory board of each state where you intend to work.
Travel occupational therapist skills
Working as a travel occupational therapist requires a mix of hard and soft skills. These are acquired through intensive schooling, continuing education, a practicum, and hands-on clinical experience.
Hard skills
Some of the hard skills required of travel occupational therapists include:
Working knowledge of anatomy and physiology
Understanding pharmacology and pathophysiology
Manual therapy techniques
Fine motor, gross motor, and sensory skill therapy techniques
Knowing rehabilitation principles and practices
Robust assessment skills
Ability to implement different teaching techniques
Application of current evidence-based practices
Accurate charting and documentation
Soft skills
Some of the soft skills needed by travel occupational therapists include:
Cultural sensitivity and awareness
Time management
Interpersonal skills
Flexibility
Adaptability
Communication skills
Critical thinking
Physical dexterity and stamina
Compassion
Patience
Travel occupational therapist certifications
Travel occupational therapists can demonstrate their competency in specialized knowledge and clinical skills by obtaining advanced certifications. The American Occupational Association currently offers advanced certification in three specialty areas:
Geriatric
Pediatrics
Physical rehabilitation
While certifications aren't required, they can increase your expertise and solidify your skills as a travel occupational therapist. Having these may make you a more attractive candidate to future employers and facilities.
Frequently asked questions about travel occupational therapists

If you've already been working as an occupational therapist, you can start your travel career by searching for your specialty and applying for jobs with Nomad. Otherwise, you can start by earning your bachelor's degree and then applying to a master's or doctorate program in occupational therapy. Once you graduate, pass the NBCOT exam and get licensed in the state where you intend to work. It's recommended you gain at least 12-24 months of experience before you start traveling, although some facilities do accept new grads.


Yes, being a travel occupational therapist is worth it. You can increase your pay, have more flexibility when taking time off, diversify your clinical skills, and explore new destinations while doing your job!


Travel occupational therapists on average make approximately $2,009 a week with Nomad.

Based on the average compensation data of travel occupational therapists with Nomad as of October 22, 2023.
Travel OT healthcare resources
Author profile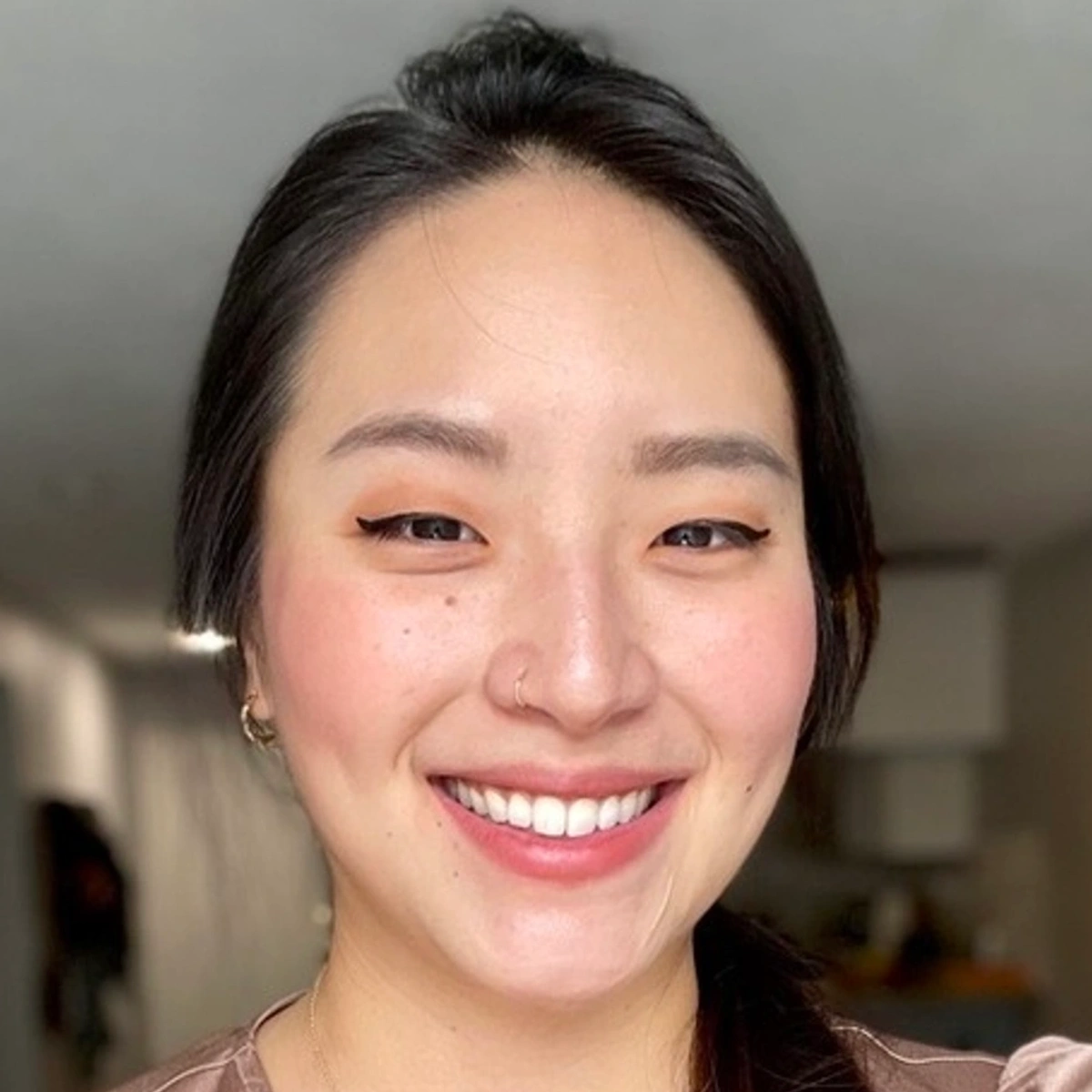 Midge Lee, BSN, RN.

Midge is a registered nurse with eight years of clinical experience in ER, ICU, and home health. After travel nursing for a couple of years, she transitioned from the bedside to writing full-time. She's passionate about diversity and trauma-informed care and will write hospital haikus if you ask nicely. Currently, she's an SEO content writer at Nomad Health.